April Fools Day is the day for pranks and jokes — and knowing how BTS likes to have good clean fun, they sure didn't miss to have a little of that on social media.
Here's everything that went down on this hilarious day in 2022:
Jimin's Twitter Takeover
It's practically tradition for the seven members to make a mess of their Twitter account every time April Fools Day falls.
This year, Jimin revived this old prank by changing the @BTS_twt profile photo (previously a Butter-themed BTS logo) into a picture of himself as a baby learning to walk.
He also replaced their Twitter page banner with a circa 2019 photo of himself from one of the Love Yourself Tour concerts and even replaced the account's name and bio into "박지민(jimin park)" and "아무튼 박지민" (Anyway, Park Jimin.) respectively.
Jimin later tweeted that he couldn't revert the settings back to the way they were — most likely forgetting to save the original profile and banner photos before he replaced them.
CEO Park Jimin on Instagram
Not stopping at Twitter, Jimin also tinkered with his personal Instagram account and replaced his profile photo with that of HYBE's founder and CEO Bang Si-hyuk.
He also replaced his bio with "방탄소년단 아부지" which translates to "The father of BTS."
[Now that he know how to change his IG progile photo, can we expect him to learn how to post IG stories, soon? 😁]
Gamer Jin
Meanwhile, Jin took April Fools Day as an opportunity to showcase his love for video games by also replacing his Instagram profile photo with that of a character named Jhin from the game League of Legends (aka LOL).
Jin also changed his bio using a quote associated with the character Jin, which says "현장에서 난 피어오른다 붉은 여명에 피어나는 꽃처럼" (In the field, I bloom like a flower blooming in red dawn). Poetic!
RM's failed name change
In an attempt to tweak his Instagram handle from @rkive to @RM, RM "whined" on his Instagram Stories about the app's rather tedious approval process for changing usernames. He even tagged @instagram on his posts!
Eventually, RM just let it go and settled with replacing his profile name from "RM" to "MR" and bio from "just an archive" to "제거" (remove), making them read together as "MR removed."
Reliable ARMY translator and resource person @modooborahae on Twitter explained the meaning behind this phrase, which is actually another musical terminology for "acapella." Smart!
j-hope's fake US flight
On Weverse, j-hope posted a photo of himself with the caption "I'm just gonna go to the US now~😜✈️✈️" signifying his late departure from South Korea compared to the other members who left on March 27, as he had to complete his quarantine following his positive COVID-19 diagnosis on March 24.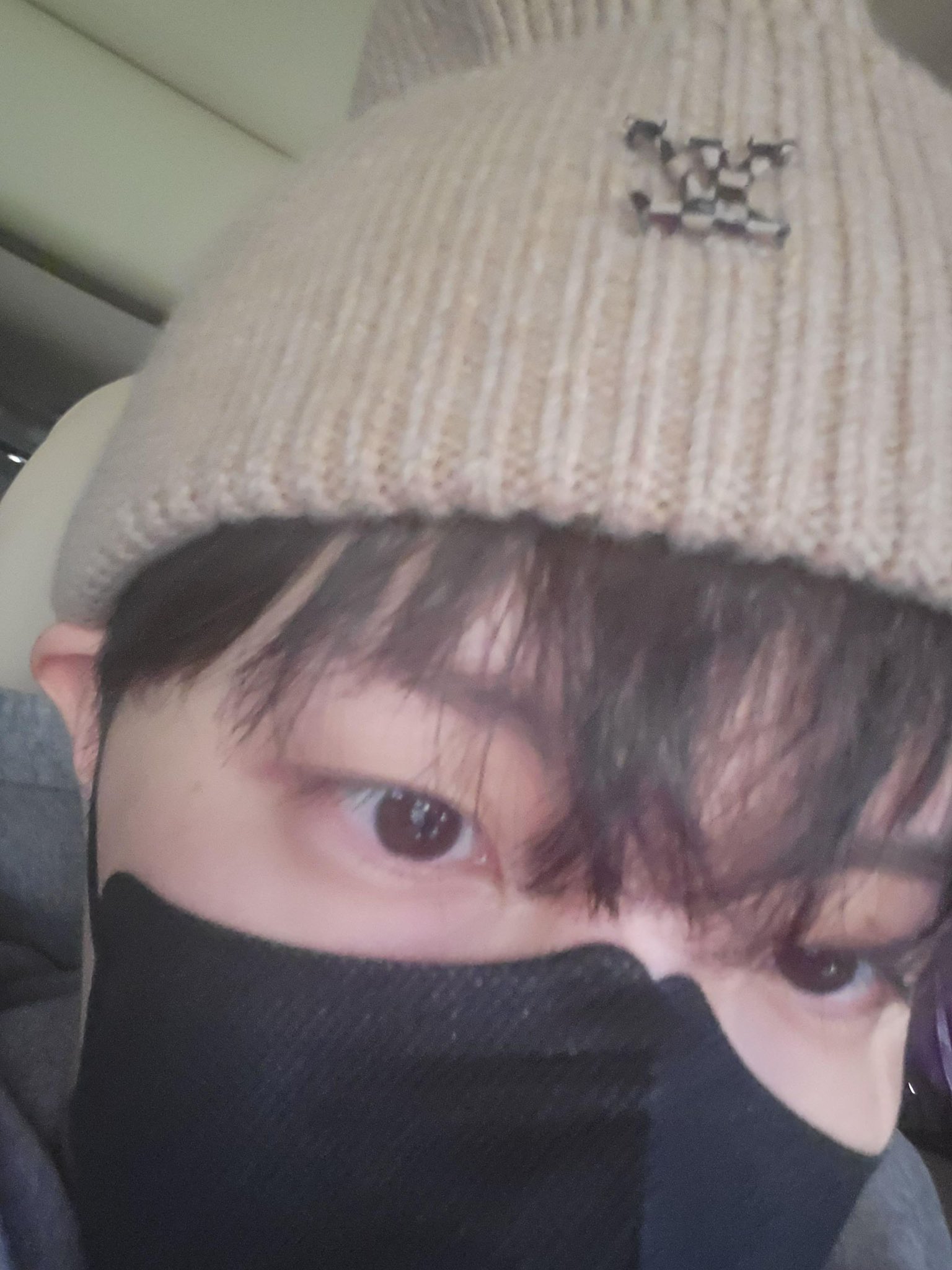 j-hope has since recovered and was declared fully recovered on March 30, but it turns out his supposed flight to the US is a "lie."
After seeing all the well-wishes from ARMY, j-hope felt a little guilty and revealed that his post was just an April Fools Day prank.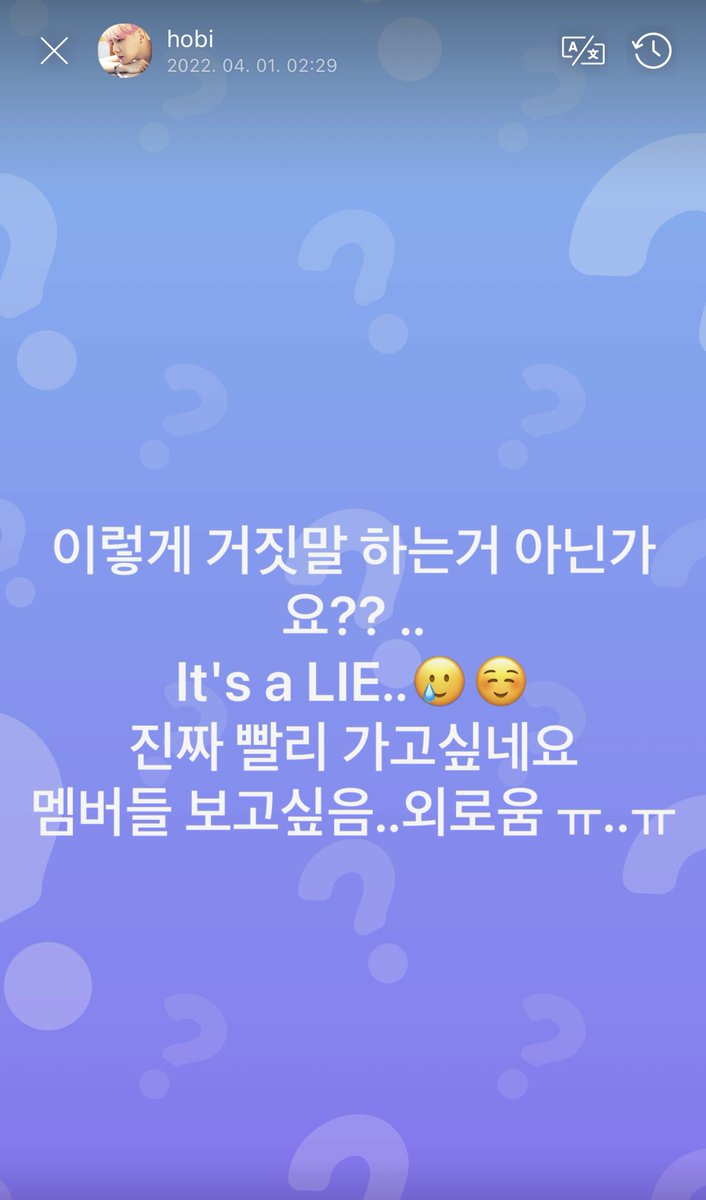 "Aren't you supposed to lie like this??.. It's a LIE.. 🥲☺️ I really want to go quickly. I miss my members..I'm lonely ㅠ..ㅠ," he said in a follow-up post.
He even replied to some ARMYs who fell for his joke and said that he's already packing for his actual trip.
Isn't j-hope the sweetest?
UPDATE: V trumps Jimin
A few hours before April 1 ended in the US, V made sure to give ARMYs a god laugh on Twitter — or more like make them swoon!
After Jimin took over their 11-year-old account, V turned it into his "golfing" account.
He replaced the account's profile photo and banner with pictures of him playing golf.
V even renamed the account from "Jimin Park" to "Golf Genius Kim Taehyung" and took a dig at Jimin's former bio "Anyway, Jimin Park" with his new one "No, No. Kim Taehyung."
In addition, V posted a video of himself practicing golf and even tagged the Irish golf star Rory McIlroy.
Talk about pushing the Kim Taehyung Golf Agenda!
UPDATE: Please bring it back
After the day was over, V switched up the @BTS_twt account again replacing its profile with a photo of all seven members from their NPR Tiny Desk Concert performance in 2020.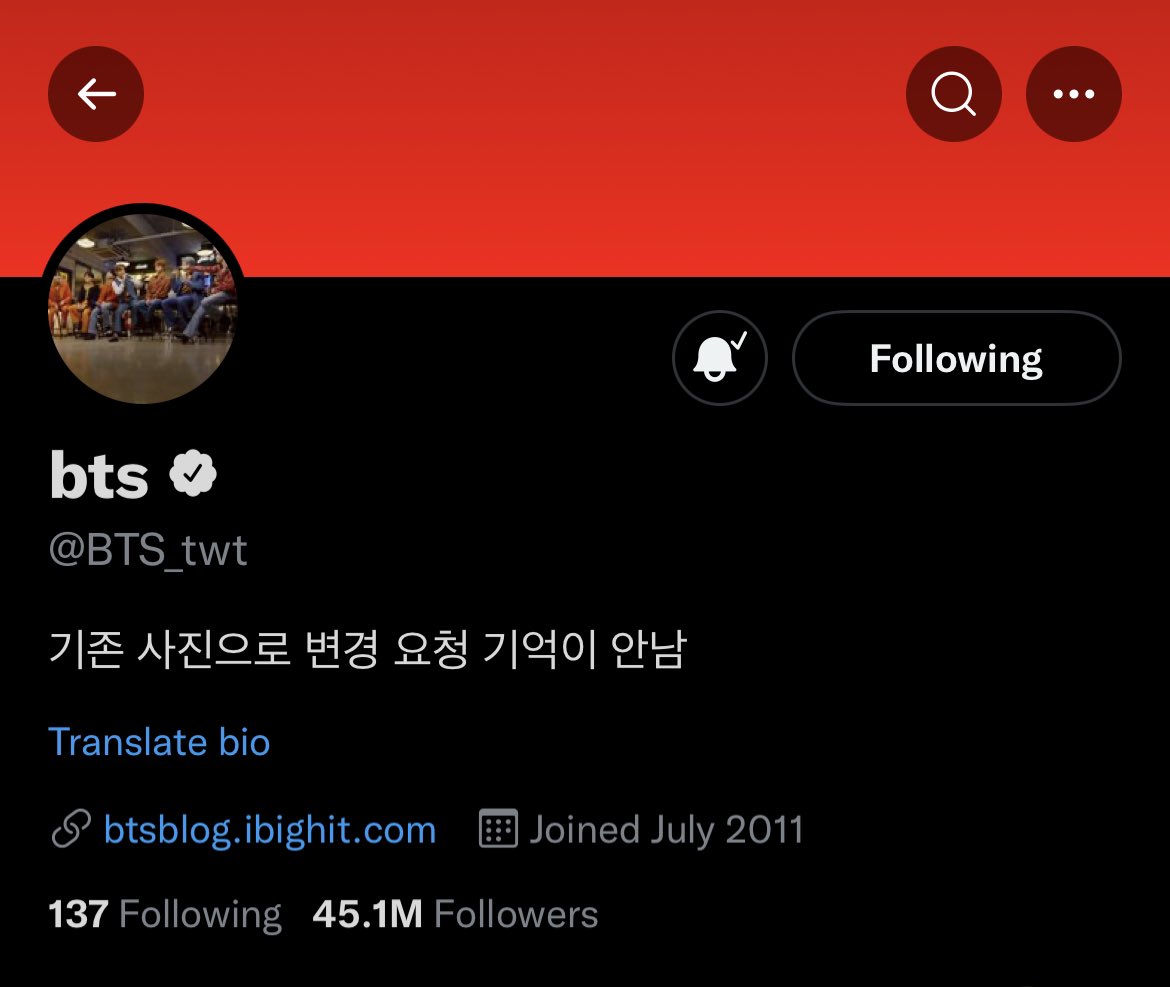 In the bio, V wrote, "Request to change the picture back to the default/original, don't remember [what it was before]" seeming to seek help from their staff to change back their profile to how it was before.
In the end, only their bio "Hi! We are BTS!" was reverted and their profile and banner photos were changed to recent group photos from the Permission To Dance – Seoul concerts.
All is well in the world.